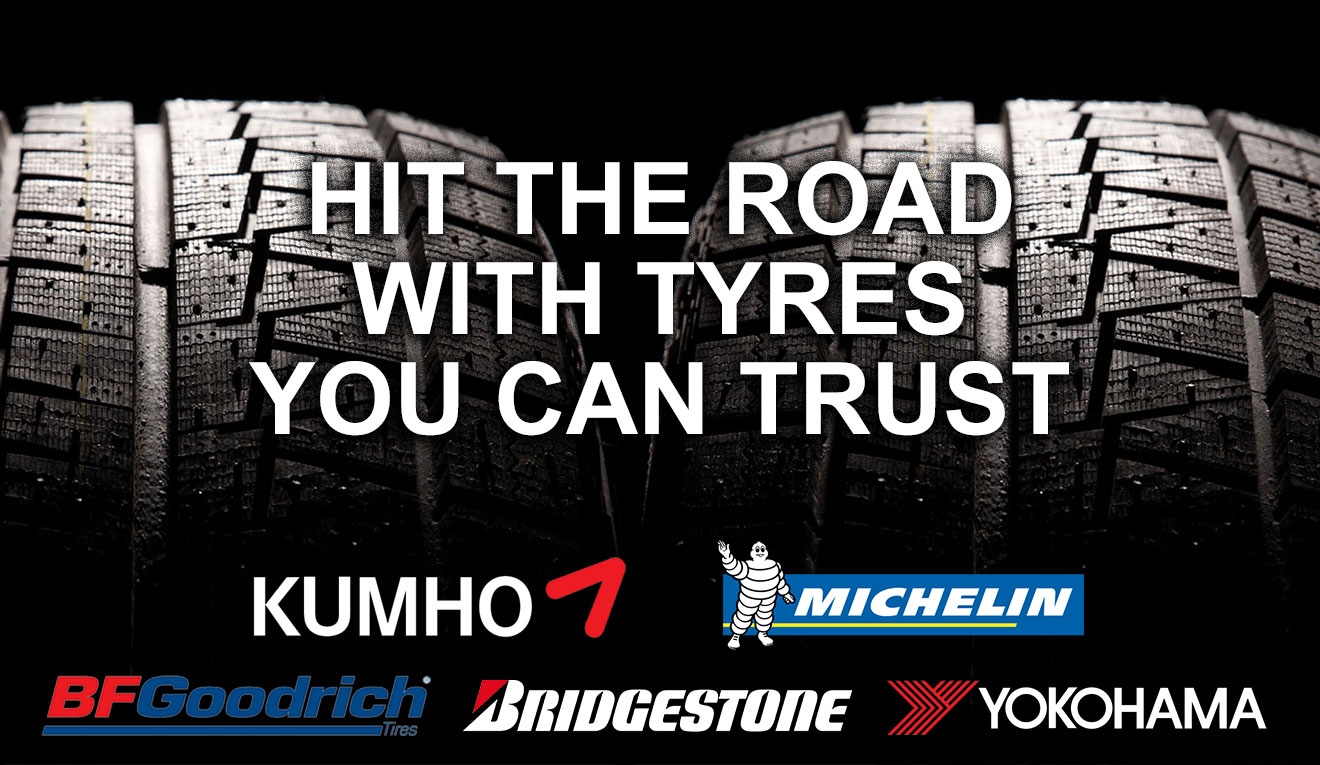 Oddball Tyre Sale
Be sure to regularly check back on our specials, as you'll see below there are definitely some awesome ones for you to make the most of!
While stocks last. Please call us to confirm the product you are after is still in stock.
Only listed stock available, no rain checks or holds.  
| Tyre Size | Tyre Make | Quantity | Price $ |
| --- | --- | --- | --- |
| 235/35R19 | DUNLOP SP/MAXX | 1 | $265 |
| 275/30R20 | DUNLOP RFT | 2 | $650 |
| 275/35R20 | DUNLOP SP/MAXX | 2 | $410 |
| 225/50R17 | MICHELIN MXV8 | 1 | $145 |
| 245/35R20 | MICHELIN PS4S | 2 | $650 |
| 275/40R20 | MICHELIN PS4S | 2 | $565 |
| 295/35R21 | MICHELIN LATITUDE | 4 | $750 |
| 275/40R19 | BRIDGESTONE 050 DIR | 1 | $300 |
| 185/55R14 | BRIDGESTONE RE01 | 1 | $80 |
| 235/45R17 | BRIDGESTONE MY02 | 1 | $80 |
| 245/40R17 | BRIDGESTONE RFT | 2 | $320 |
| 225/45R16 | BRIDGESTONE G3 | 1 | $80 |
| 245/50R14 | BRIDGESTONE EAGER | 1 | $230 |
| 185/60R13 | KUMHO KH17 | 2 | $99 |
| 275/35R20 | KUMHO KU31 | 1 | $190 |
| 215/45R17 | KUMHO KH17 | 1 | $120 |
| 225/60R17 | KUMHO KLZ1 | 1 | $120 |
| | | | |
| | | | |
| | | | |
| Tyre Size | Tyre Make | Quantity | Price $ |
| --- | --- | --- | --- |
| 275/35R20 | PIRELLI P ZERO | 1 | $645 |
| 275/35R20 | PIRELLI RFT | 1 | $785 |
| 285/30R20 | PIRELLI P ZERO | 1 | $300 |
| 255/35R19 | PIRELLI RFT  | 1 | $630 |
| | | | |
| 265/35R22 | ROADSHINE RS922 A | 1 | $295 |
| 265/30R20 | LEXANI LX20 A | 2 | $380 |
| 215/65R16 | HANKOOK  | 1 | $160 |
| 205/55R15 | GOODRIDE  | 1 | $80 |
| 215/60R17 | LING LONG | 1 | $150 |
| 225/60R17 | LING LONG | 1 | $150 |
| 245/35R20 | PETLAS  | 2 | $260 |
| 245/30R22 | LANDSAIL | 3 | $225 |
| 195/45R14 | FALKEN DIR  | 1 | $60 |
| 195/70R14 | KUMHO DIR | 2 | $120 |
| 195/55R16 | MOMO RFT | 2 | $195 |
| 195R15 | BRIDGESTONE 684 OE | 4 | $145 |
| | | | |
| | | | |
| | | | |
| | | | |
| | | | |
| | | | |
| | | | |
| | | | |
| | | | |
| | | | |
| | | | |