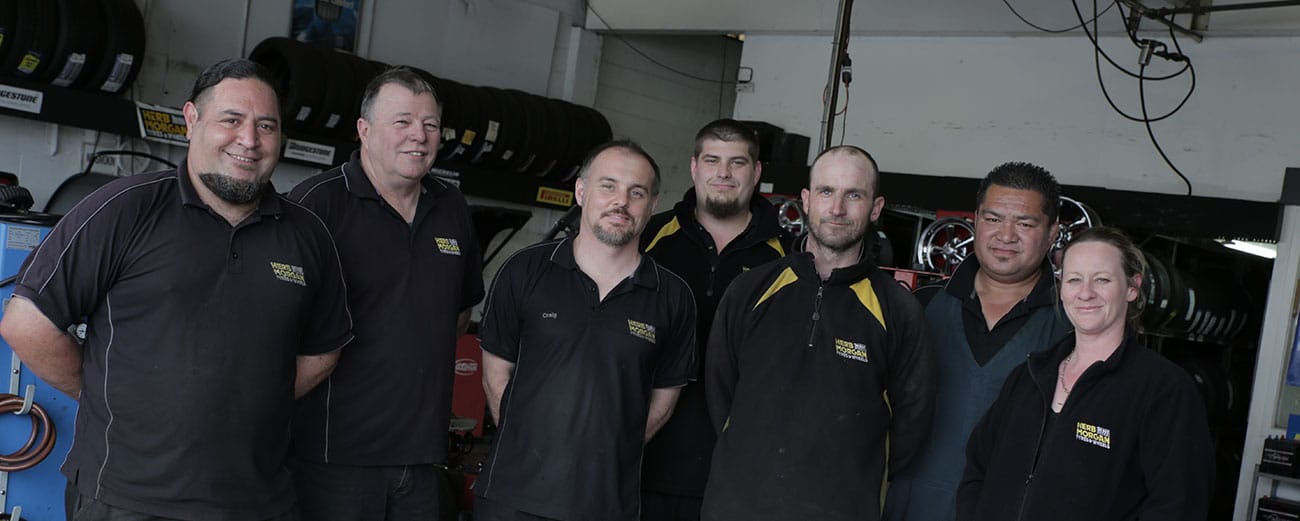 Here at Herb Morgan Tyres we have a great team of friendly, experienced staff who are only too happy to help with all your tyre and wheel needs.
Priding ourselves in listening to our customer's needs, our team of pros supply the right tyre or job every time, guaranteed. With over 45 years in the business we believe in longevity here at Herb Morgan, in not only our tyres but our team too.
We have 3 staff members who have been here for over 10 years but that's nothing when you compare it to George. Having joined straight from school George is our longest serving employee and has worked here for over 25 years!
Be sure to checkout George and the team below and familiarise yourself with your new go-to's for everything tyres.